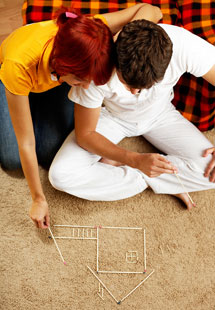 Renovation, Step By Step
From the first idea to the finished project, there's a great deal to think about when you decide to renovate. By following the eight steps listed below, you'll make sure you have answers to all the important questions, and have a well-laid plan for getting the job done.
Step 1. Set your priorities
Step 1. Set your priorities
If you're considering several projects, rank them in order of importance. Maintenance items should be given top priority. You'll want to fix a leaky roof before refinishing the floor beneath it!
Recommended Reading: Assessing the Renovation Project
Alberta Equity has helped over 50,000 people find and qualify for the best mortgages in Canada for over ten years. We do all of the heavy lifting and ensure that you get the best mortgage rates and product features available. Apply online for a free, no obligation consultation or alternatively, view our products and services.
© 1996-2009 CMHC (www.cmhc.ca). CMHC and any logos or drawings are trademarks, registered trademarks or official marks of CMHC. All other product and company names mentioned herein may be trademarks of their respective owners. Under use by permission.