Obtaining a mortgage is one of the most important decisions you may ever make, and with so many choices and ongoing decisions; the right advice can have a huge financial impact.
Shopping the banks for best rates might damage Your Credit Score!

Did you know that every time a lender checks your credit, it lowers your beacon score? So if you go to four or five banks, you just lowered your beacon score because each bank had to check your credit history.
The difference between having a mortgage broker shop for the best mortgage rates rather than you is that the mortgage broker only checks your credit history once.
Consider using a mortgage broker when shopping for the best deal. It costs nothing and it won't damage your credit score.
Why Should I use a Mortgage Broker?

If you value your time and money then using a mortgage broker could be the service for you. At Alberta Equity, our trained and professional mortgage brokers have a vast resource of lenders at their finger tips. This means we can find the best possible rate and mortgage option to suit your needs without having to shop around. Our brokers are extremely accessible and willing to answer your questions and concerns through every step of the mortgage process.
Shaping the Industry
Alberta Equity Mortgages is owned by The Canadian Equity Group Inc (CEG), and CEG works closely together with major lenders in Canada not only finding the best overall products, but also developing new and innovative products for the consumer market.
As a national company, they have the privilege of making these products available to the entire country.
This gives The Canadian Equity Group great pride in knowing they are capable of not only influencing the mortgage industry in Canada, but also making sure that more products and services are available in the future.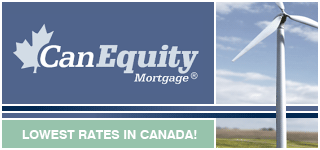 Recognizing the Danger Signs
You may have a debt problem if:
you are feeling stress and anxiety over money situations and finding it difficult to sleep at nights.
your monthly bank statements are in the negative.
you're only able to pay the interest and service charges on your credit cards.
you are afraid to open your mail or answer unknown phone numbers.
your services have been cut off such as hydro or telephone.
you're always borrowing money from family and friends and then find yourself avoiding them because you cannot afford to re-pay them.
creditors are pressuring you and threatening to sue.
you have received notification in the mail from a collection agency.
your wages have been garnisheed.
What is an assumable mortgage?
An assumable mortgage is one in which a qualified buyer can take over the mortgage from the current owner on the property being purchased. Assuming a mortgage requires a simple amendment to the mortgage document registered on title. This type of mortgage can offer the qualified buyer with a better than market interest rate in some cases and also cut legal costs associated with obtaining a brand new mortgage.
We need your help!

It's the middle of the month, and we're looking for your input. Our next major update is now only two weeks away and we would like to hear your comments or suggestions.
If you would like to see a new mortgage calculator, new statistics, articles or areas within our website, please enter your suggestions here.