Straight from the horse's mouth. You won't find better advice anywhere—from the province's leading provider in home financing. Alberta Equity has been helping Albertans get the best from their mortgage in terms of rates, features and service since 2001.
Things to Consider When Purchasing a Re-Sale
If you decide not to build brand new and have opted for purchasing a re-sale, it is extremely important to carefully assess the following pros and cons before purchasing:
Pros
You usually get a lower price due to wear and tear
You get the benefit of upgrades (finished basement, pool, etc.) at a depreciated price
Your neighborhood is generally established and amenities are in place
Cons
Others have lived in the home
There is no warranty for repairs required by law (unless it is a condition of purchase)
The décor might require changes and can be costly or time consuming
We're a P3P Site!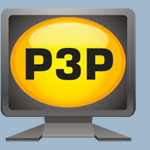 The Platform for Privacy Preferences Project (P3P) is an emerging standard that enables Web sites to state their privacy practices in a standard format that browsers can retrieve automatically and interpret easily. This will enable users to be informed of site practices (in both machine- and human-readable formats) and to automate decision-making based on these practices when appropriate. Thus users need not read the privacy policies at every site they visit. In Internet Explorer version 6 browsers, you can set your security settings to choose what information may be collected about yourself, and how it may be used and disclosed.
The Canadian Equity Group and their Alberta website adheres to all P3P guidelines.
Find out your Credit Rating
Before looking at a mortgage, it may be a good idea to find out if you have a good credit score rating before approaching a lender, especially if you have any doubts.
Credit bureaus should provide a credit rating report to you at no charge. You can obtain a free copy through the mail by calling Equifax at 1-800-465-7166. You must fax two pieces of government issued identification, social insurance number, date of birth, current address as well as any address you have had in the last five years, and the name and number of your current employer.
Expect to wait at least ten days to receive your report by mail. Once you have your report you will know if there are any roadblocks in the way of your mortgage. Any mortgage broker can assist you with your credit report, but will also need to verify it by a credit check once you are ready to proceed with your mortgage.

Watch out, although any credit information you request personally has no effect on your rating, the number of credit checks you have banks or credit institutions perform will show up on your report and may lower your credit score.
Deciding what you Want in a New Home
It is important to clearly define what is important to you and your family to have in a new home. Most people focus on how much they can afford to spend, but there are other things to also consider.
Before shopping for that new home, write down a list of things you would like to have in your new home and divide them by essential items and nice-to-have items.
Ask yourself questions such as:
What area of the city is desirable?
What style of home is preferred?
How many bedrooms are required?
What amenities are in the area?
Is a garage important?