Obtaining a mortgage is one of the most important decisions you may ever make, and with so many choices and ongoing decisions, the right advice can have a huge financial impact. CanEquity Mortgage is an active member of the Better Business Bureau and has helped tens of thousands of Canadian's with their mortgages.
Prime Lending Rate vs Fixed Mortgage Rates
Many Canadian's have asked, "When the bank of Canada lowers or increases prime does that mean fixed mortgage rates will move?"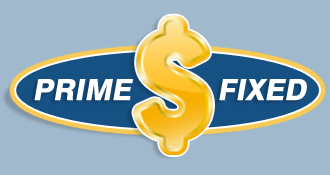 The question is best answered by describing the differences between the two:
Prime Lending Rate: For most Canadian's this is what our major bank offers us for a line of credit or a variable rate mortgage. When the bank of Canada lowers or increase their over night target rate most lending institutions will follow suit. This is just a target rate that the banks aren't forced to follow. The Major banks and lenders in Canada will almost always follow this rate change and increase their prime lending rate. In most cases the Bank of Canada rate is much lower than the prime rate major banks offer. The prime lending rate in Canada is set by the Finance Minister and his/her staff.
Fixed Mortgage Rates: (3yr, 5yr etc): Funds for these products come from various sources. The majorities come from the Canadian Bond Market, life insurance funds and other investment funds. You can usually gauge an increase or decrease in fixed mortgage rates if you follow the Bond Market. Fluctuation in fixed mortgage rates has little or nothing to do with the Prime Lending Rate.
As you can see the Prime Lending Rate and Fixed Mortgage Rates have very little to do with each other. It is important to remember that changes in the Prime Lending Rate are usually indicative of the general state of the economy. Bonds rates and fixed mortgages usually follow these trends; this is where the general confusion started.
Note: You should receive professional financial advice when considering switching to a biweekly mortgage payment schedule.
Wipe Out High Interest before it Wipes You Out

Refinancing your current mortgage not only gives you a better rate, it allows you consolidate all your high interest loans into one easy payment.
It's one of the best ways to improve your credit score and get you saving money at the same time. Learn More
FACT: Making the minimum monthly payment of 2% ($200 to start) on $10,000 of credit at 18% interest will cost you about $38,930 and take 57 years to pay off! YES – its your credit card
Who should be Involved When Purchasing a Home?
Buying a home is not simply a transaction between the buyer and the seller. While the process can be some what complex, there are a number of professionals that can help make the purchase of your new home go as smoothly as possible.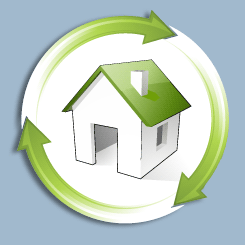 For example, you can enlist the services of the following professionals to help you when purchasing your new home:
Realtor
Lawyer
Mortgage Broker / Mortgage Lender
Home/Property Appraiser
Home Inspector
Builder's Representative (if building a new home)
Should I Increase My Down Payment?

Coming up with enough money for a down payment can be difficult for many potential home buyers, so they often settle for simply putting the minimum 5% down.
However, it is better to put down as much as possible towards the purchase price because the more you put down, the less money you have to borrow and as a result your mortgage payments are lower and easier to manage financially.
If you are able to put down 20% of the purchase price, then you are not required to purchase mortgage insurance thus saving yourself more money over the life of your mortgage.