Obtaining a mortgage is one of the most important decisions you may ever make, and with so many choices and ongoing decisions; the right advice can have a huge financial impact.
Is Buying a Home a Good Investment?

Many first-time home buyers are inexperienced when it comes to investing and even wonder if buying a home is a good investment? Don't take our word for it! You can ask other home owners as they tend to agree that yes buying a home is a solid investment.
Investing in real estate gives a home owner both financial leverage and possible monetary gains upon selling the residence. Because you are not required to have the full purchase price you can borrow the money to finance the purchase and when if you sell, any money made on the residence above the purchase price is tax free and yours to enjoy.
Taking the Stress out of Home Hunting

Purchasing a new home can be a major decision for many and it can also be extremely stressful. Don't let stress ruin this exciting time.
By pre-qualifying and taking all of your mortgage needs into consideration prior to house hunting, you can then focus on the small details when you are ready to start looking.
The perfect home within your price range is waiting for you, but if you need more help taking the guess work out of mortgage shopping and home buying, our brokers at Alberta Equity Mortgages will work for you.
Shaping the Industry
Alberta Equity Mortgages is owned by The Canadian Equity Group Inc (CEG), and CEG works closely together with major lenders in Canada not only finding the best overall products, but also developing new and innovative products for the consumer market.
As a national company, they have the privilege of making these products available to the entire country.
This gives The Canadian Equity Group great pride in knowing they are capable of not only influencing the mortgage industry in Canada, but also making sure that more products and services are available in the future.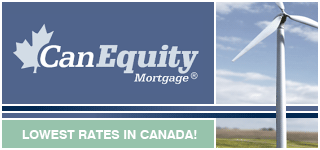 Can I use Funds from my RRSPs as a Down Payment without Tax Penalty?
The answer is yes. Through the Home Buyers' Plan (HBP), Revenue Canada permits you to use up to $25,000 of your RRSP funds as a source of down payment towards buying or building a new qualifying home. Revenue Canada will not view your eligible withdrawal amount as income therefore, that amount will not be taxed. However, there is a catch. The amount withdrawn from your RRSP must be repaid into your RRSP within a 15 year period. If you fail to make the repayment by the specified deadline, the amount that was withdrawn will then be counted as income for that year and you will be taxed.

Is there a benefit to using the Home Buyers' Plan?
If you use your RRSPs within the specified guidelines of the Home Buyers' Plan, you will see both immediate and long term benefits. For example, you are immediately able to increase your down payment amount which in turn decreases your principal amount owing. By owing less on the principal, you will gain substantial savings on interest alone over your mortgage term.
Applying Online
By simply filling out our online application, we can quickly assess and evaluate your situation and provide information about the best mortgage for you.
Applying for a loan with an individual lender can often mean that you only have access to the options that particular company offers whether or not it is the right loan for you.
High pressures sales tactics often come into play as individual lenders have a vested interest in obtaining your business, however, as independent professionals there is no interest in any one vender so we will do our best to find the best Canadian Mortgage for you.
We need your help!

It's the middle of the month, and we're looking for your input. Our next major update is now only two weeks away and we would like to hear your comments or suggestions.
If you would like to see a new mortgage calculator, new statistics, articles or areas within our website, please enter your suggestions here.