Obtaining a mortgage is one of the most important decisions you may ever make, and with so many choices and ongoing decisions; the right advice can have a huge financial impact.
Learn to Save $40,000 - Biweekly!
Most mortgage payments are made on a monthly basis. However, arranging to make accelerated biweekly mortgage payments can have a dramatic effect on the amount of money you have to pay and the time frame before it is all paid off.
Under a biweekly mortgage, instead of making the payments once a month, you make half the payment every two weeks. If your mortgage is $1,000 per month, under a biweekly system it would be $500 every two weeks.
You make 26 payments per year, which is the equivalent of 13 monthly payments rather than 12. The extra payment is than taken directly off the principal, reducing the payment schedule accordingly.
The effect of accelerated biweekly mortgage payments can be dramatic. For example, if you currently have a $150,000 mortgage loan at 7.5 percent fixed interest, you will have paid approximately $330,000 at the end of 25 years. That's a $180,000 in interest!
However, if you use a biweekly payment system, you will pay $290,000 and have it completely paid off in just over 20 years. You save a staggering $40,000 and you pay the loan off nearly 5 years earlier!
An increasing number of mortgage companies are now offering a biweekly payment option. It is even possible to convert your current monthly payments into a biweekly schedule.
Be wary of independent companies offering to do this for you for a fee -- you can do it for yourself by simply phoning your lender or contacting Alberta Equity Mortgages

FREE real estate listings!
Real Estate Agents, Private Sellers, and Investors can all list property for free. Listings on
Snap Up Real Estate
are optimized so that Google, Bing, Yahoo, and all search engines can easily index the listings. With the social sharing options, you can quickly share to your contacts on all your favourite social networks and so can interested buyers.
Who should be Involved When Purchasing a Home?
Buying a home is not simply a transaction between the buyer and the seller. While the process can be some what complex, there are a number of professionals that can help make the purchase of your new home go as smoothly as possible.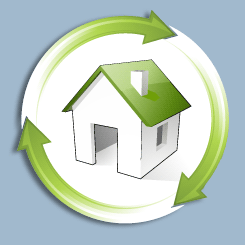 For example, you can enlist the services of the following professionals to help you when purchasing your new home:
Realtor
Lawyer
Mortgage Broker / Mortgage Lender
Home/Property Appraiser
Home Inspector
Builder's Representative (if building a new home)
Prime Lending Rate vs Fixed Mortgage Rates
Many Canadian's have asked, "When the bank of Canada lowers or increases prime does that mean fixed mortgage rates will move?"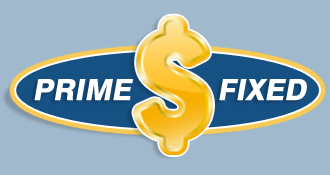 The question is best answered by describing the differences between the two:
Prime Lending Rate: For most Canadian's this is what our major bank offers us for a line of credit or a variable rate mortgage. When the bank of Canada lowers or increase their over night target rate most lending institutions will follow suit. This is just a target rate that the banks aren't forced to follow. The Major banks and lenders in Canada will almost always follow this rate change and increase their prime lending rate. In most cases the Bank of Canada rate is much lower than the prime rate major banks offer. The prime lending rate in Canada is set by the Finance Minister and his/her staff.
Fixed Mortgage Rates: (3yr, 5yr etc): Funds for these products come from various sources. The majorities come from the Canadian Bond Market, life insurance funds and other investment funds. You can usually gauge an increase or decrease in fixed mortgage rates if you follow the Bond Market. Fluctuation in fixed mortgage rates has little or nothing to do with the Prime Lending Rate.
As you can see the Prime Lending Rate and Fixed Mortgage Rates have very little to do with each other. It is important to remember that changes in the Prime Lending Rate are usually indicative of the general state of the economy. Bonds rates and fixed mortgages usually follow these trends; this is where the general confusion started.
Note: You should receive professional financial advice when considering switching to a biweekly mortgage payment schedule.
We need your help!

It's the middle of the month, and we're looking for your input. Our next major update is now only two weeks away and we would like to hear your comments or suggestions.
If you would like to see a new mortgage calculator, new statistics, articles or areas within our website, please enter your suggestions here.