First-time Mortgage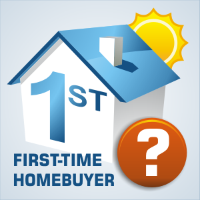 One of the most important investments for anyone is the purchase of a home. According to a recent CMHC survey, nearly 90% of mortgage consumers believe home ownership is a good long-term investment. As a first-time home buyer, it's important to have a team of dedicated personel available to assist you and help answer any questions.
Apply for Your First Mortgage
DID YOU KNOW: Buying a home is incredibly easy. There's a misconception that it's hard, but there's really no reason for it to be—especially when you've got the whole industry rooting for you.
Although many of the first-time homebuyers we have encountered are becoming more sophisticated and much more informed about things like credit scores, servicing housing costs and debt, there are still important questions that must be answered when it comes to buying your first home. Many new buyers do not understand the entire home buying process and may overlook an important step when it comes to making an offer on a property or locking into a mortgage contract.
Fortunately more and more first-time homebuyers in Canada are using the services of a mortgage broker and are utimately saving thousands of dollars in the long run. Alberta Equity is well versed in the first home purchase process, providing information for approvals and walking you through the process of completing your first home purchase. An Alberta Equity mortgage associate will guide new clients in the following areas:
DID YOU KNOW: People have been owning homes long enough now that there's no mystery left in what it costs. From monthly payments, to the cost of upkeep, almost nothing is unexpected any more. Part of the scary part is not knowing what to expect, and there's no reason why we can't tell you straight up. The trick is to deal with the right people, and our brokers are among the best in the country.
Reviewing real estate contracts
Reviewing necessary documents for condominium units, strata papers
Life Insurance coverage for your new mortgage
Arranging any home inspections and/or home appraisals
Suggesting how to better structure your mortgage to suit your needs
Suggestions for excellent legal advice
Alberta Equity mortgage associates are connected to a network of lenders who specialize in several policies for new homebuyers. They understand how a first purchase mortgage is prepared and they appreciate that your time is important. Their job is to find the best product for your situation and to make sure it funds on time. They will also assist in guiding you to financial independence by showing you how to pay off your mortgage faster and with less interest.
There are many first time homebuyer incentives offered by lenders throughout Canada. Call Alberta Equity today or fill out our easy to use secure mortgage application.
First time mortgage at a glance
PROS:
Lenders reward new buyers with the best rate (based on qualification standards).
All rates, terms and lenders are available.
Anyone in Canada can now qualify for a first time buyer mortgage.
Plenty of resources are available for first time buyers including access to top realtors, lawyers and competent call centre staff.
CONS:
There are no cons to being a first time home buyer.
This mortgage is available:
Across Canada*
On residential single-family, owner-occupied properties, multi-family properties, commercial and industrial properties, any property that can be mortgaged in Canada
On conventional (uninsured) or high-ratio (insured) loans
Alberta Equity has helped over 50,000 people find and qualify for the best mortgages in Canada for over ten years. We do all of the heavy lifting and ensure that you get the best mortgage rates and product features available. Apply online for a free, no obligation consultation.