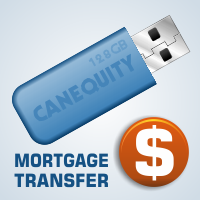 Mortgage Transfers in Alberta
In Canada, transferring your mortgage through a mortgage broker is an easy and worry-free process. Alberta Equity's Mortgage Transfer process is fast, efficient and money saving. Our Alberta Mortgage brokers know what products and services our clients are looking for. Early mortgage transfer is available as well and can make a lot of sense if the rate you have today is high. With the right new mortgage, imagine how much more your payments and/or amortization could be reduced.
Apply to Transfer Your Mortgage to AlbertaEquity
Our mortgage brokers are professional and prompt. We have access to all mortgage products available in Canada and can provide you with a quick and accurate quote on payments and terms for your mortgage transfer. The lenders we use deal in wholesale pricing. Even the big banks that you deal with every day will provide us with wholesale rates that you don't have access to. Make sure you aren't leaving any money on the table. You will be very pleased with the results and will want to make sure all your friends and family receive the same service. Call today or apply online now, we are always available to assist you.
Alberta Equity's transfer or renewal requirements are simple and most applicants only need to provide:
A void cheque
A copy of your renewal statement
Confirmation of income
Proof of fire insurance
We can have answers for you and final paperwork done five times faster than your current bank, and we make sure you understand the process before we begin.
A renewal through Alberta Equity
Get your existing mortgage away from the bank, and access the best mortgage rates and products in Canada.
Get wholesale rates only available to top tier mortgage brokers, that your bank can't offer you.
Quick, efficient, and very little paperwork needed to be approved. Up to 5x faster than your bank.
Alberta Equity has helped over 50,000 people find and qualify for the best mortgages in Canada for over ten years. We do all of the heavy lifting and ensure that you get the best mortgage rates and product features available. Apply online for a free, no obligation consultation.