Free Pre-Approval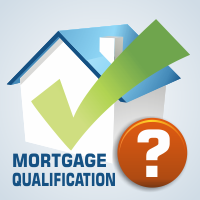 Getting your mortgage pre-qualified is one of the most proactive steps you can take before setting out to make an offer on a property. Pre-qualification lets you know the amount of financing you are qualified to receive, and allows you to use this number as a negotiating tool with sellers.
In addition, lenders will usually hold the best rate available from within the day that you are approved to the date your offer is accepted, up to 90 days or even longer if the home is a new construction.
Apply to Pre-Qualify Your Mortgage
Mortgage pre-qualification is free and easy. Your Alberta Equity mortgage specialist will find the Canadian lender offering the best mortgage rate and product for you. Pre-qualification takes very little time upon the submission of your requested documents. These documents will include:
Proof of income, such as a paystub, and proof of employment, such as a letter from your employer stating your current position, duration with the company, and current annual salary.
Proof of down payment.
Copy of government issued identification.
All of the above for any relevant co-applicant.
Knowing the price range that will fit comfortably in your monthly budget will aid you in your home or property search. Start your application today!
Mortgage Pre-Qualification at a Glance
Lock into the best mortgage rate available for up to 90 days while you shop.
Know what you can truly afford and use those numbers to your negotiation advantage.
Narrow your search by eliminating properties that exceed your financial capabilities.
Alberta Equity has helped over 50,000 people find and qualify for the best mortgages in Canada for over ten years. We do all of the heavy lifting and ensure that you get the best mortgage rates and product features available. Apply online for a free, no obligation consultation.