Experienced Homebuyers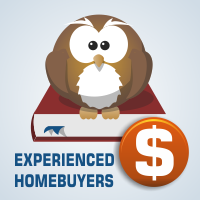 Finding the right mortgage is just as important as finding the right home. If you're not a first time home buyer, you already know how integral it is to find the best mortgage rate available, with all the flexible options you need to see your mortgage paid down efficiently.
DID YOU KNOW
According to TD Canada's Repeat Homebuyer Report for 2010, one in five experienced Canadian homeowners will own five or more properties over the course of their life, and more than 20% say they will move from their current home within six years.
You also know it is just as vital that the home you select fit a realistic budget as much as it fits your tastes, lest you require a compromise to handle your monthly home payments.
Alberta Equity mortgage specialists are here to help ensure you get the best home financing available on a property you truly can afford. We will be happy to discuss the benefits of variable vs. fixed rate products, choosing an accelerated payment option or the difference a shorter amortization length will mean in interest payments over time.
Apply for a Mortgage Today
Obtaining a better mortgage rate can mean the difference of thousands of dollars in interest over a term; dollars that could be directly applied to your principal loan amount within a mortgage with repayment options.
Alberta Equity has access to a vast range of mortgage products. Whatever your current circumstance, we will find the best financing product suited to your next property purchase, at no charge to you.
Alberta Equity has helped over 50,000 people find and qualify for the best mortgages in Canada for over ten years. We do all of the heavy lifting and ensure that you get the best mortgage rates and product features available. Apply online for a free, no obligation consultation.