Mortgage Renewals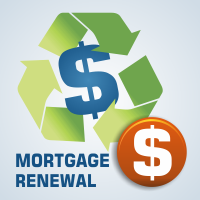 Most homeowners in Alberta will renew their mortgage four or more times during the life of their mortgage. Most major banks use this opportunity to only offer a posted rate or a non-discounted rate on the renewal in the hopes that most customers will just sign it and not realize there are better rates available.
Alberta Equity always offers the lowest possible mortgage rate available in the country. There is no haggling or negotiating! We believe that all clients, regardless of net worth, deserve a mortgage rate based on their credit rating and ability to repay.
Renew Your Mortgage With Us!
DID YOU KNOW:
In a recent publication from the Canadian Association of Accredited Mortgage Professionals, market research suggested that over 60% of all mortgage renewals in Canada are done through major banks.
In a mortgage survey conducted by
SuperBrokers.ca
, findings showed that upon renewal, many borrowers renewed with their current bank simply because it was the easy option.
Based on the average home loan in Canada and using the same survey, SuperBrokers.ca calculated the total interest costs incurred over a five year term with a rate of only 0.5% higher and discovered that over 85% of borrowers surveyed agreed the cost savings were enough to consider using a mortgage broker upon renewal.
If more people were aware of the cost savings, would more people use a mortgage broker? Would You? Take the survey and find out how much you could save!
Frequently Asked Question: Does it cost me money if I move my mortgage?
In many cases, lenders insist that moving your mortgage to another institution will cost you money, but this is NOT the case with Alberta Equity Mortgages. Alberta Equity has many lenders that will pay for all renewal expenses including:
All legal costs
Appraisals
Property title insurance
Transfer fees
Plus, keep in mind that we never charge for our services. So, when you receive a fully discounted rate from Alberta Equity and your current lender tries to match it, ask your lender why it wasn't offered in the beginning? Alberta Equity offers our lowest mortgage rate from day one!
Other services offered when transfering your mortgage to Alberta Equity
Having the best rates and terms are important in the mortgage industry. Showing a client how to pay a mortgage off faster is yet another service we offer. Alberta Equity's team of mortgage specialists will show you how to take years off your mortgage amortization. Most major lenders will only offer pre-payment options as high as 15% a year, but with Alberta Equity, we have pre-payment options as high as 100%.
All mortgage renewal products are available across Canada. If being mortgage-free is what you want, we can help! For more information about mortgage transfers, call Alberta Equity or fill out the easy-to-use secure online application.
Alberta Equity has helped over 50,000 people find and qualify for the best mortgages in Canada for over ten years. We do all of the heavy lifting and ensure that you get the best mortgage rates and product features available. Apply online for a free, no obligation consultation.