Commercial Mortgages from Alberta Equity Mortgages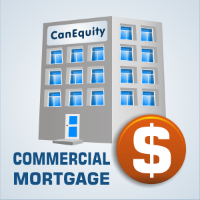 If you are currently looking to refinance or purchase income-producing commercial properties in Edmonton, Calgary, Medicine Hat, Red Deer or the Fort McMurry region, consider Alberta Equity to be your commercial mortgage provider.
Alberta Equity has commercial mortgage products that provide competitive rates, flexible financing and innovative solutions to meet your business needs. Our commercial funds range from $100-thousand to $50-million from various suppliers, therefore we can tailor our lending requirements to meet you needs.
Apply for a Commercial Mortgage
Refinancing a commercial property in Alberta
Many commercial property owners find that they need to expand their business to new levels. We have the resources available to assist in refinancing your current commercial property for the purposes of renovations, franchising, expansion or company expenditures while offering better terms and conditions. An Alberta Equity Associate can arrange for a commercial mortgage refinance easily and conveniently.
Acquiring commercial lending and mortgages in Alberta
We offer full-service term mortgages to clients who are searching for:
Commercial mortgages for multi-residential rental properties
multifamily units
apartment buildings
condominiums
multiplexes
Commercial loans for retail properties
fuel stations
restaurants
store fronts
strip malls
storage lots
Commercial lending for business properties
office buildings
warehouses
Tailored Commercial Lending Solutions
Alberta Equity Mortgages also has commercial financing available for construction and industrial projects. Commercial lenders have different criteria for each situation. Our commercial mortgage team specializes in finding creative and resourceful solutions to your particular financing needs and are always available to discuss your situation. Take advantage of our resources and expertise when it comes to your commercial mortgage.
Commercial Mortgage Loans at a glance
PROS:
Lenders that offer commercial financing are specialists in this field and can obtain best rates and terms
Can be used for purchases, refinances, debt consolidation, renovations, etc
Transaction can usually be completed within 2-4 months
Equity is key and can make a difference in the discount or bonus on commercial rates, premiums, fees and monthly payments
Not based on personal income, assets or personal credit alone
Can be setup under a corporation or company structure and guaranteed personally
Loans from 50,000 to 50,000,000 dollars
CONS:
Almost all commercial lenders charge fees for the service of putting a commercial loan together
Lenders will typically only lend money up to 75% of the appraised value of the commercial property, higher in some special cases
Appraisal, Environmental and Building condition reports are among the required documentation needed by most lenders
Costs associated with obtaining commercial financing can be anywhere from 2-4% of the total loan amount
This mortgage is available:
depending on lender and building type - across Canada*
commercially zoned properties, may also apply to industrial and some multi-family properties
on conventional (uninsured) or, in some cases, high-ratio (insured) loans
Special loan features
Construction loans
Tiered funding based on a percentage of pre-sales
Tiered pricing based on a percentage of pre-sales
A choice of fixed and floating rates for terms ranging from 1 to 5 years are available.
Term loans
Deposit/Trust account funding
Forward rate fixing
Pre-approved take-out financing on ICI construction loans
Are we a fit for your project? A commercial mortgage may be the right choice if your project:
is a multi-residential, retail, office or industrial property
is located in Edmonton, Calgary, Medicine Hat, Red Deer or the Fort McMurry region
has a current AACI-qualified, bank-approved appraisal and a recent Phase 1 environmental report
a maximum loan-to-value ratio of 65% for residential properties (potentially less for ICI properties)
requires a term mortgage for between 1 to 5 years with a maximum 25-year amortization
Apply with confidence for an Alberta Equity commercial mortgage.